Dive Cozumel's beautiful reefs with Letts Dive!!
January 23rd - January 30th, 2021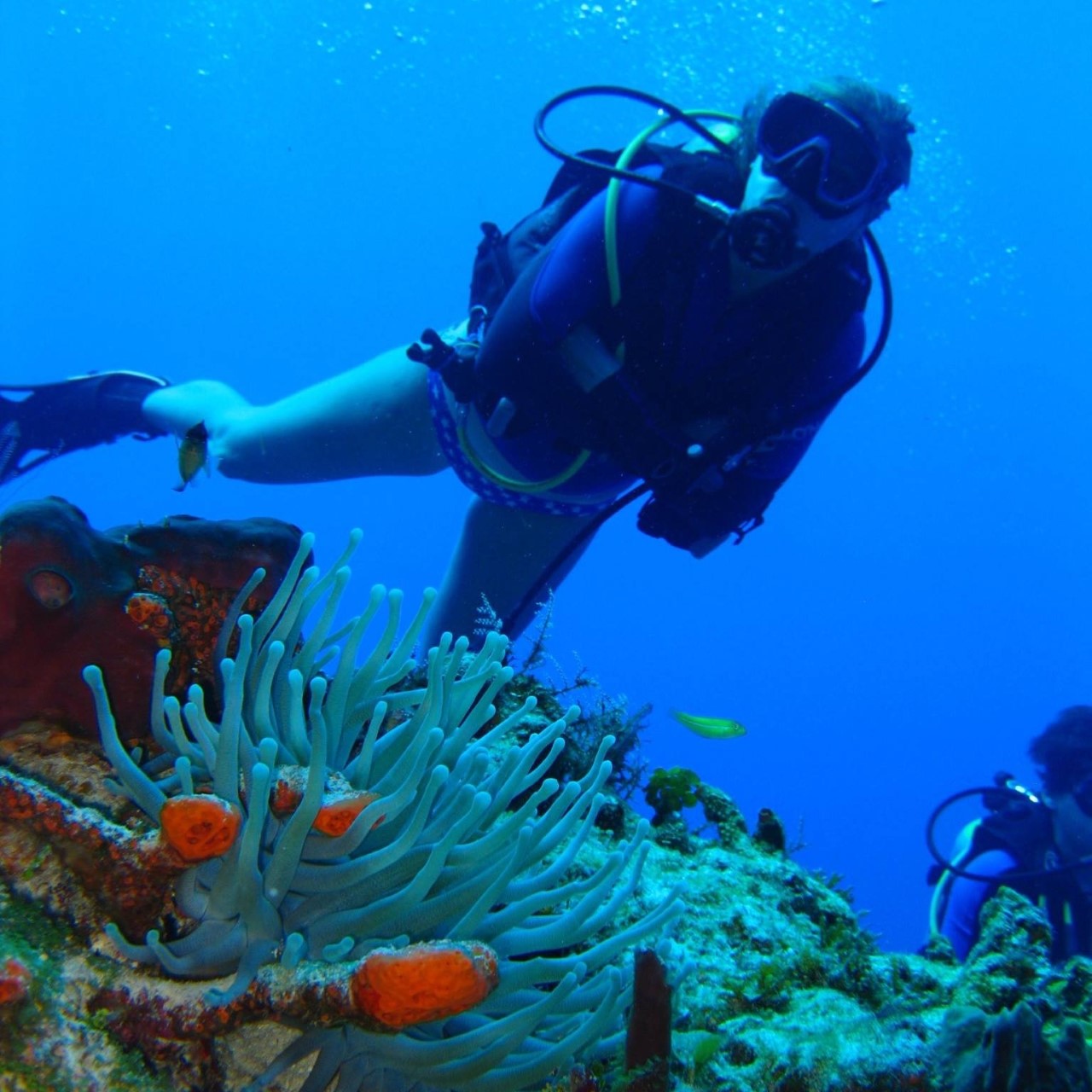 Letts Dive has teamed up with Hotel Barracuda Cozumel and Island Holidays Tours & Charters to bring you an amazing eight day experience in Cozumel. Imagine enjoying a trip planned by someone who practically lives in Cozumel: SURPRISE! Our own Erin Langenburg specifically designed this trip for comfort, first class service, and hassle-free diving, all while enjoying the perks of being a "local!" Come see for yourself why Cozumel has some of the best diving in the world for only $925 + tax (based on 2 people per room.)
This is the best time of the year to visit Cozumel, with absolutely pristine reefs, visibility that will take your breath away, and eagle ray season! Water temperature stays between 78-82 degrees so no heavy wetsuit needed!
Cozumel is known for its drift diving. Get ready to float along with the current and enjoy the stunning view as you pass by some of the world's most gorgeous reefs. Get your cameras ready as the visibility in Cozumel on a bad day is around 60 ft.


Dive Sites
The dive sites will be picked based upon weather conditions during the trip by the dive operator.
---
Package Includes :
8 days/7 nights in Hotel Barracuda (2 people/room)
Breakfast at Jeanie's Waffle House
5 days 2-tank dives
1 Coral Reef Restoration Program Shore Dive with guide
Round-trip transportation to/from Cozumel International Airport or Cozumel Ferry Pier
Gear Rental (BCD, Regulator, Mask, Fins)
Gear Cleaning / Storage
Pickup from hotel pier by boat for dives
Not Included :
Airfare
Dive (DAN) & Trip Insurance
Gratuities
Other Tours / Rentals on last day
The many advantages of our package include...

Repair technician on staff that can fix all brands – certification by all brands (Aqualung, Atomic, etc. in repairing regs/bcds/other)
Own their own compressor – all others on island use 1 of the 2 companies that fill tanks
Gear can be left on premises, employee has been trained to properly clean your dive gear at the end of each day!
All Instructors and Divemasters are covered by the Vincenzia & Buckley PADI dive insurance
Every 6 months – Instructors and Divemasters are refreshed and retrained on EFR/CPR
Any medical problems, dive doctor that works specifically with dive shop can be contacted for refills, medications, etc.
Boats are all certified for marine park, contain DAN O2 kits, life jackets, inspected on a daily basis by captain before leaving the marina
Same Divemaster for the entire trip
Coral Reef Restoration Dive - 7 platforms with new coral growing, camera shows live feed on one of the platforms
Local guide to help you book tours, rentals, etc. on your last dry day
In case you didn't catch that, for only $925 + tax (based on 2 people per room) you get ALL dives, air tanks, gear rentals, airport or ferry transfer, hotel stay, breakfast every day at Jeannie's Waffle House (a local favorite!), gear cleaning between dives, and a local guide who will help you to book any other activities that interest you! Come experience Cozumel like a local and book your trip today with Letts Dive!!

CLICK PICTURE BELOW TO RESERVE YOUR SPOT FOR $450 - FINAL PAYMENT DUE NO LATER THAN JANUARY 1st, 2021